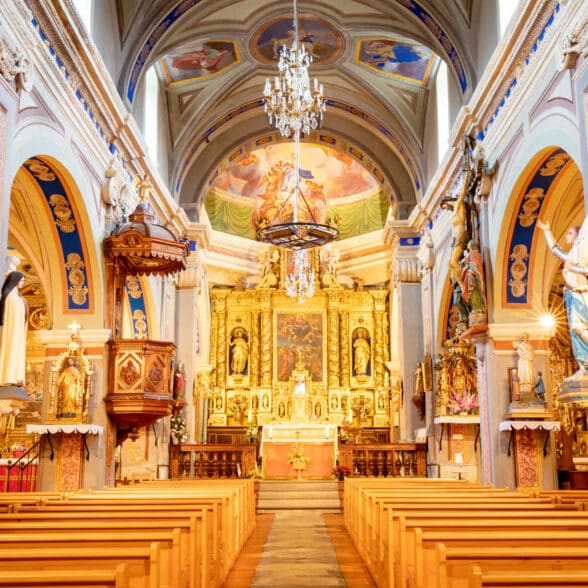 Baroque churches
Baroque art, which developed in Savoy in the 17th century, is very present in the churches of Val Cenis and the whole Haute Maurienne Vanoise. Churches with a rather massive exterior appearance but which conceal treasures: wall paintings, gilding, cherubs, richly decorated altarpieces, twisted columns... A profusion of colors and details which should give the faithful a foretaste of paradise. In Val Cenis, the churches of Termignon and Lanslebourg are particularly remarkable. Churches in free access.
Saint Sebastian's Chapel
A chapel to discover absolutely. From the outside, the building has nothing particularly remarkable. A massive and rather low chapel. But as soon as you pass through its doors, its magnificent murals are revealed. Paintings that represent the life of Christ and that of Saint Sebastian, a former Roman soldier who converted to Christianity and was sentenced to death for it. He is the patron saint of infantrymen, policemen and archers (he was pierced with arrows), and is also invoked to fight against the plague. One of the paintings represents an epidemic of bubonic plague in the Middle Ages (the terrible "Black Death" which decimated Europe in the middle of the 14th century) and an attempt to cure the sick.
Presented in the form of "boxes", these paintings can be read like a comic book. They were used to facilitate religious teaching: more than a long speech, a picture is always more impactful to evoke a miracle or a martyr.
The Saint-Sébastien chapel is open to visitors in summer and in winter. A little further up the valley, in Bessans, the Saint-Antoine chapel also has superb wall paintings in the same style.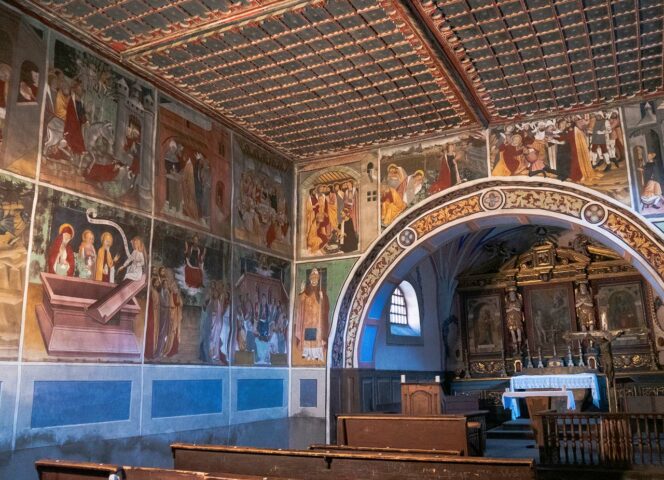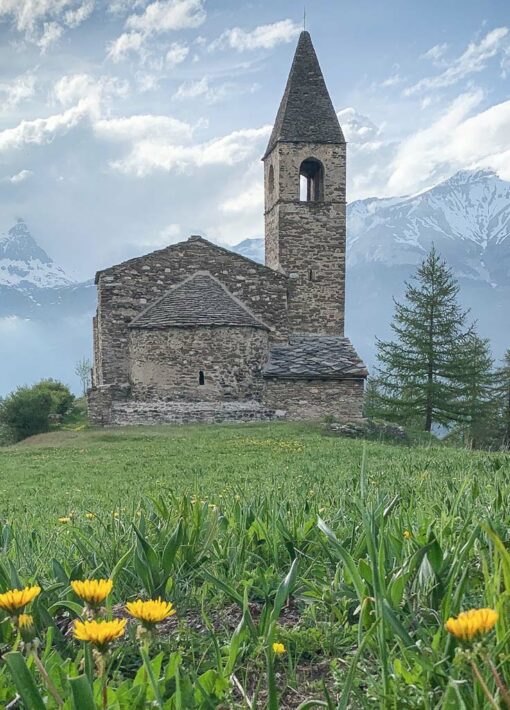 Saint-Pierre d'Extravache Church
The ancient Romanesque church of Saint-Pierre d'Extravache is nestled in the meadows above Val Cenis-Bramans. The site symbolizes the beginning of Christianity in Savoy, the first traces of the chapel would indeed go back to the 1st century. Today partly ruined, the Saint-Pierre d'Extravache chapel still houses ancient wall paintings. In summer, it is easily accessible (access by car to Planay then 10 minutes of family walk). In winter, the cross-country ski trails pass right by. In spring, the mountain pasture is covered with crocuses. And all year long, the site is simply magical with the Dent Parrachée in the background.
Village
Bramans

(2)

Lanslebourg-Mont-Cenis

(2)

Lanslevillard

(3)

Sollières-Sardières

(3)

Termignon

(2)