Back
equipment
Game Path - The Epic of Berold of Saxony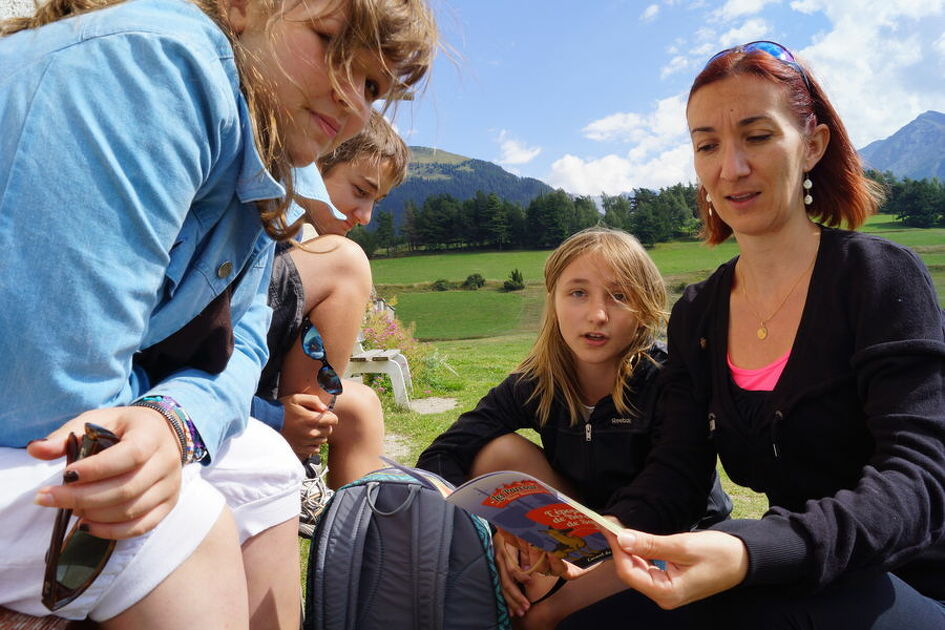 In this game of Haute Maurienne Vanoise, we are in the year 1000. You are Berold of Saxony under the orders of Rodolphe, King of Burgundy who owns the Maurienne. He ordered to push back the army of the Marquis of Susa. Today the battle begins.
Description
Welcome to one of the game courses of Haute Maurienne Vanoise.
You are going to live a great adventure. To succeed, you must solve the riddles along the way.
At the end of the course you will validate your answers on the game website. You will then know your score and your reward!
Equipment
Thematic trail / pathway

Scavenger hunt / Treasure hunt
Rates
Public price including a game booklet and a reward: 8 €.
Additional reward : 2 €.
The 3 booklets : 18 €.
Methods of payment
Credit card

Check

Species
Opening period
From 15/05 to 15/10.
Depending on the weather conditions (snow melt, snowfall).
Spoken languages
French
Location
Documents
Complementary welcome
Younger children can participate in some of the puzzles
Animals
Animals accepted : No