Scientific and technical heritage in Val Cenis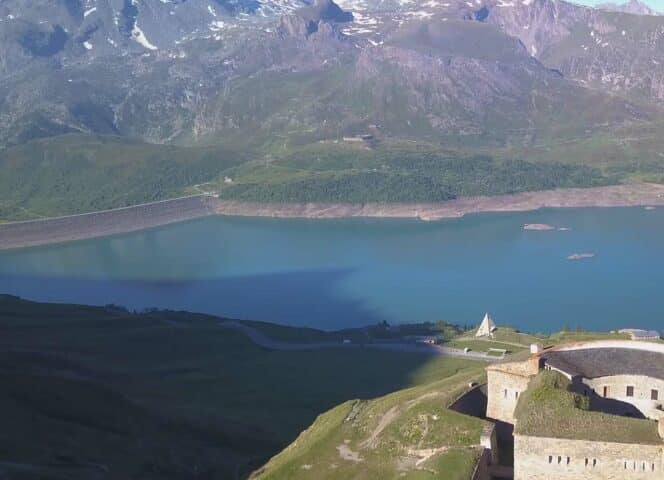 Dams and hydropower
The Arc's exceptional hydraulic potential and the advent of "white coal" in the 20th century led to the construction of dams on the river and on the Mont Cenis plateau.
Between 1950 and 1970, EDF undertook the development of the Arc and chose the Mont Cenis plateau to create a large storage reservoir at the center of the scheme. The plateau offered the advantages of a high altitude and the topography of a large natural basin. Two dams, built by the Italians in the early 20th century, already existed (in spring, when the lake is at its lowest, their remains can be seen emerging).
The technical choice was an embankment dam or gravity dam (as at Serre-Ponçon in the Hautes Alpes), and work began in 1962 and was completed in 1970. With a capacity of 321 m3 of water and France's sixth-largest man-made reservoir, it has the unique feature that its water is turbined in both France and Italy.
Chappe telegraphs
The forerunner of telecommunications, Chappe optical telegraphy was present in Haute Maurienne as early as 1807. The "Chappe" communication system was based on articulated masts that formed signs. Each sign represented a word. Telegraphs were installed on high points (hills, towers, mountains, etc.), spaced around ten kilometers apart. When a telegraph formed a message, the next telegraph reproduced it, and so on to its destination.
This optical communication system enabled information to be transmitted much more quickly and reliably than a messenger on horseback. Chappe communication lines developed under Napoleon, who needed to send orders and instructions quickly from Paris to the farthest reaches of his Empire. There was, for example, a "Paris-Turin-Venice" Chappe communication line, with 12 telegraph stations in the Maurienne on the line.
While a number of Chappe telegraphs have been restored in France, Haute Maurienne Vanoise is the only region where several telegraphs have been put back into operation, with the stations at Saint André, Avrieux and Val Cenis. In summer, these telegraphs are put back into operation by enthusiasts who trace ephemeral messages in the sky, based on a revolutionary technique. In Val Cenis, the Mollard-Fleury site, on the Sardières heights, also offers an attractive destination for walks or snowshoe hikes.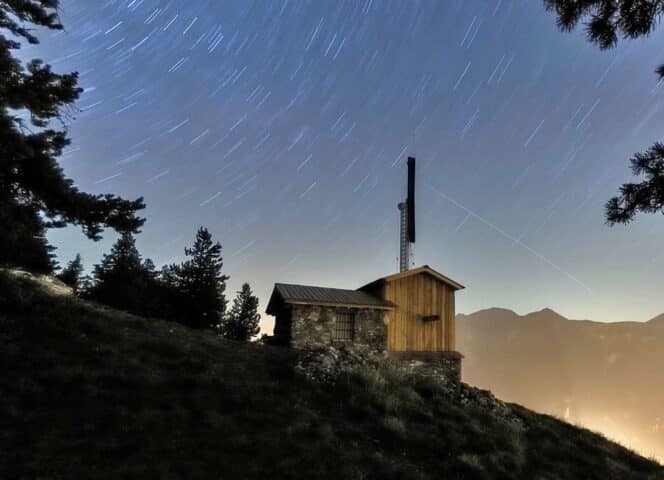 Dominique Rault