Back
equipment
Play area - Handling area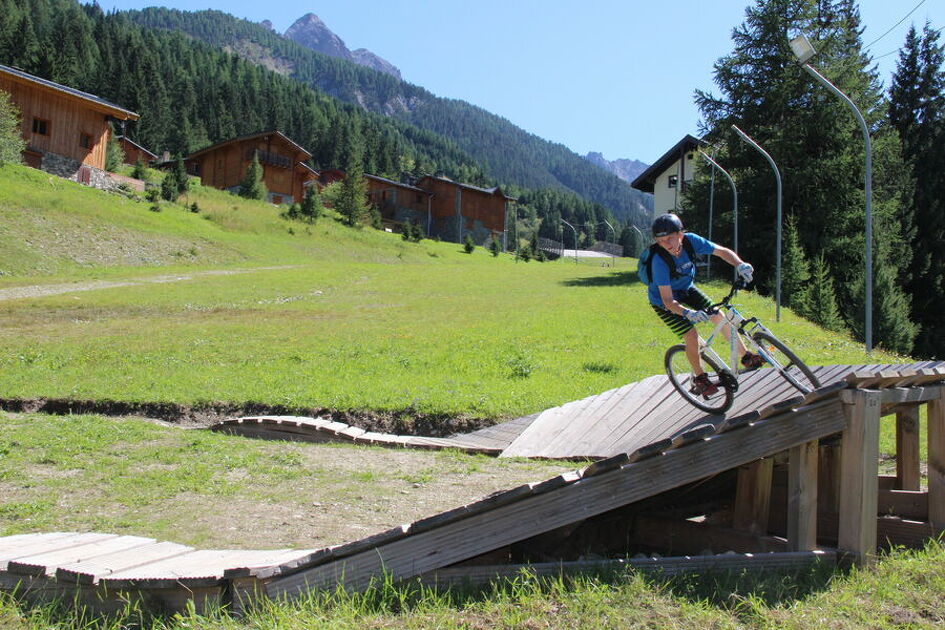 A small maneuverability zone for progress.
On the Bettets track: a series of footbridges, banked bends and other modules for adventurers!
Description
Located close to the start of the Arrondaz gondola lift, this area is ideal for kids who want to get their first taste of mountain biking and learn the rudiments of balance, handling and crossing.
Equipment
Specific area for mountain bikes
Opening period
From 15/06 to 15/10.
Spoken languages
French
Location
Park in the parking lot near the Arrondaz gondola.
Animals
Animals accepted : No